Lian Wilson
Bespoke Jewelry. Handmade.
Every Piece a Treasure.
A collection of jewelry pieces designed and fabricated by Lian Wilson, using mainly sterling silver and sometimes mixed metals (gold and silver).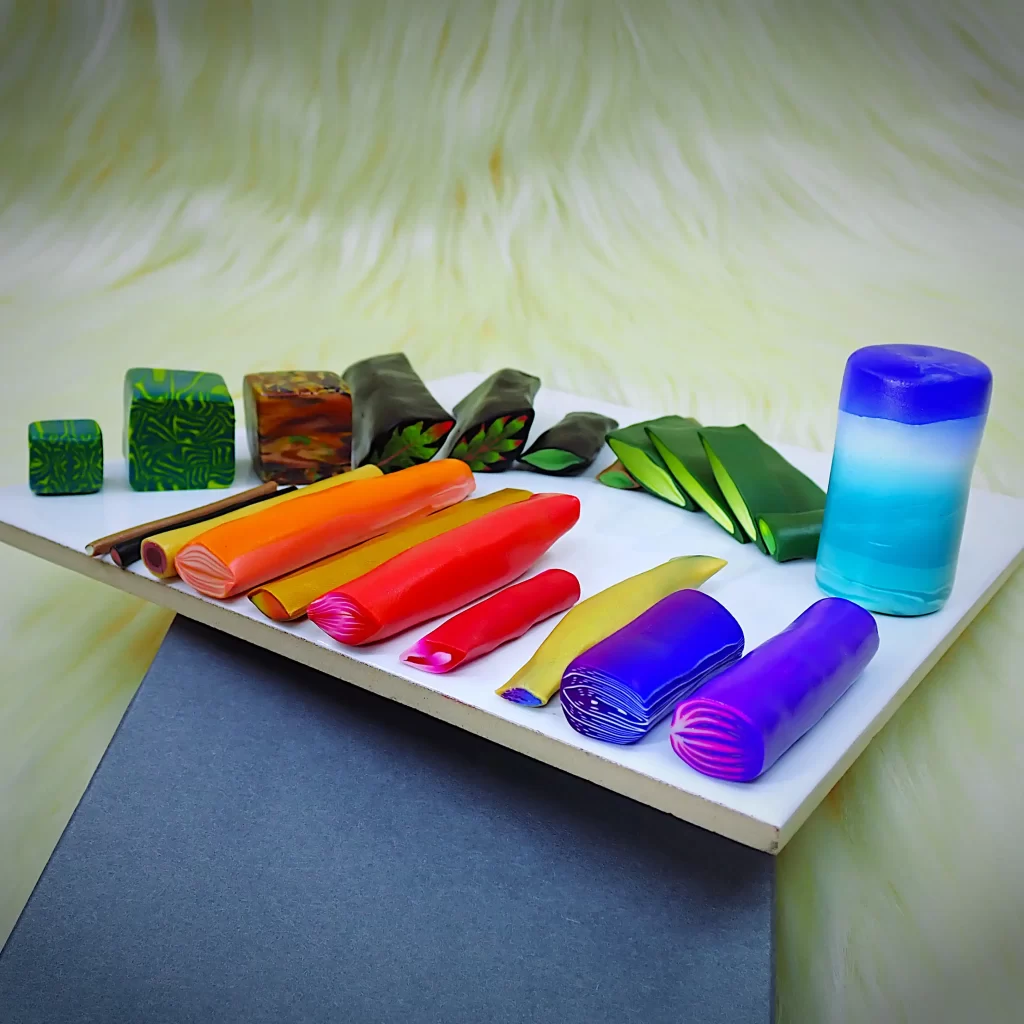 The Artisan's Scribbles
HELLO BEAUTIFUL PEOPLE!
WHAT'S NEW?
NEW ADDITIONS TO MY OOH-LA-LA COLLECTION.
Back to exploring with polymer clay. I'm still on making canes but this time, I don't squish all the canes together to make one large fat cane. I use each cane individually to 'paint' a picture.
My latest release is a collection of 6 statement pendants called "PLANTS". These are loud, fun, colorful and bold pendants!
I've used almost all the canes you see in the photo to the left for all the pieces in this release. I've explored 2 techniques. The first technique is created by DONNA KATO. It involves merging each slice of cane into the background. This will give me a flat surfaced piece, which looks like a painting. I've used this method in all of the pieces in this release.
Then, for the Batik pieces, I explored adding little pieces of clay using a sewing needle. Some of these additions are merged into the background but some are left raised up. Have a look at my BatikToo piece. Using both these techniques, I've created a piece that is akin to supaglypta (embossed wallpaper).
I invite you to check them out. Cheers!
Latest